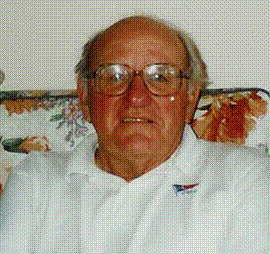 Passings: H. RAMSAY MILNE
Born in South Africa to British parents on October 28, 1924, H. Ramsay Milne died in Friday Harbor, Washington on April 29, 2008. He was 83. He had lived on San Juan Island since 1994 after retiring from an award winning journalism career in which he covered the beginning of the anti-apartheid movement in South Africa. A memorial service will be held at 2:00 p.m. on Saturday, May 3, at Saint David'Äôs Episcopal Church in Friday Harbor.
Milne was undergoing training in Simontown on a naval training ship when the Second World War broke out. He served at sea, mainly in troop ships, for almost the full six years of the war, and was awarded the 1939-1945 Star and the Mediterranean and Burma Stars for service in those regions. In November 1942, a ship he was on was torpedoed in the Indian Ocean with heavy loss of life. He spent 24 hours adrift: on a raft: until picked up the next night by the British Royal Navy cruiser Birmingham.
At war's end he completed a two-year course through the London School of Journalism and then began his newspaper career as a reporter in Port Elizabeth, his hometown. His newspaper career spanned 45 years, during which time he served with the South African Press Association and newspapers in most of the major South African cities, notably The Cape Argus (as News Editor), The Star (as Foreign Editor) and The Natal Mercury (as Chief Assistant Editor).
In Africa he covered riots and revolutions, and interviewed or reported on many politicians (including Prime Ministers Smuts, Strydom, Verwoerd, Britain's Ted Heath and Canada's Diefenbacker ) murder trials, air and train crashes.
Milne also served two wartime tours in Israel, covered the Commonwealth Prime Ministers' Conference in Singapore in 1971 and other events in various parts of Africa.
In 1962 he won the prestigious Pringle Award for editorial writing, following the Sharpeville killing of black demonstrators. Other recipients of this prestigious award include Alan Paton (1973) and two Nobel Prize-winners, Nadine Gordimer (1969) and J.M. Coetzee (1982 and 1988).
After nine years as Group Foreign Editor in Johannesburg, was appointed North American editor in 1978, running the company's New York and Washington Bureaus. Until his retirement in 1994 wrote a weekly editorial page column called "American Review" for the Argus South African newspapers and covered for 10 years the US Open, the PGA Championship, and the Augusta Masters championship.
During his 14 years on San Juan Island, Milne continued his enthusiastic enjoyment of golf, sailing, and televised cricket. He often wrote feature articles about various church members for the newsletter at Saint David'Äôs Church, and would occasionally submit animated letters to the editors of local newspapers about various issues.
Mr. Milne was preceded in death by his son, Graham Milne; and his sisters, Joan and Cecilie.
He is survived by his wife of 58 years, Joyce, of San Juan Island; daughter and son in-law, Glenda and David-Michael Monasch of Boulder, Colorado.; daughter, Felicity Milne, of Orcas Island; grandchildren, Mio Monasch, of Boulder, Colorado.; and Tamsyn Milne and Emma Milne, of England; sister, Marjorie Dixon-Carter, of England; nephews, Robert Dixon-Carter and Phillip Dixon-Carter, of England, and other nieces and nephews in South Africa.
Memorial gifts may be given to the San Juan Island Sailing Foundation at P.O. Box 2464, Friday Harbor, WA 98250 or to Saint David'Äôs Episcopal Church at P.O. Box 2714, Friday Harbor, WA 98250.