Keith Richard Hays
It is with great sadness and heavy heart that we say goodbye to our friend Keith Hays, 39, of Roche Harbor.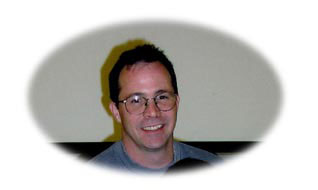 After coming to the island in 1993, Keith, a Gulf War Veteran, lent a variety of carpentry, plumbing, and maintenance skills to various parts of San Juan's businesses, including his own small engine business. Keith also worked for the Roche Harbor Water Company and for the last two years was the resident maintenance and in-house carpenter for the Food & Beverage department at Roche Harbor.

Keith was a helping and kind man, always willing to lend a hand to someone facing a difficult task, and always the first to brighten the day with a cheerful hello, even if only a friendly wave from his beat up white Toyota truck that he loved so much. Often, his off-key (but full volume) singing along with the radio, filled whatever workspace he happened to occupy. We all will sorely miss him.

Surviving him are his family; mother Marvene, brother Robert, sisters Denise and Renee, partner Trina, daughter Justine, sons Brian and Zack, and the entire staff and community of Roche Harbor.

Memorial Services for Keith will be held on Monday, September 27, 2004 at 4:00 p.m. in Roche Harbor Pavilion. All are welcome to attend. Funeral services will also be held in his hometown in Oregon.

At the request of the family, those wishing to offer condolences are asked to donate to the Zack Hays College Fund, in lieu of flowers or gifts. The fund is established at Islander's Bank in Friday Harbor.